On Monday, the Vermilion Parish fitness meet was held at Erath High School. We would like to congratulate the following participants; Charleigh K. Dauterive, Brooklyn Batiste, Evelyn Guidry, Owen Palermo, Bryson Steven, and Dawson VanDuzee on a job well done!🤩 Cecil Picard placed 3rd overall. Charleigh Kate Dauterive placed 3rd in the girls 50 yard dash and 3rd in the 600 meter run. Brooklyn Batiste placed 2nd in the girls 600 meter run and 3rd in girls long jump. Bryson Steven will be representing Cecil Picard at the State Champion Level in Pineville, Louisiana. He placed 2nd in the boys Top 3. He also placed 1st in the boys 600 meter run and 2nd in the 50 yard dash.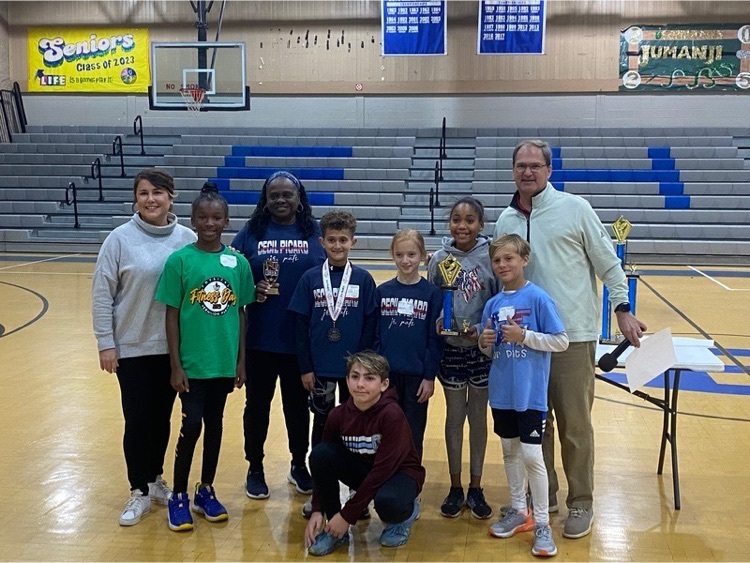 CPE teachers enjoying the Teach Out Loud Conference today. ❤️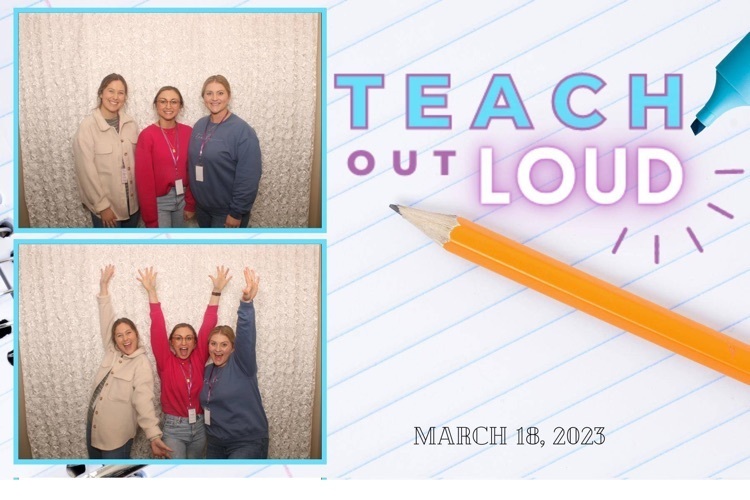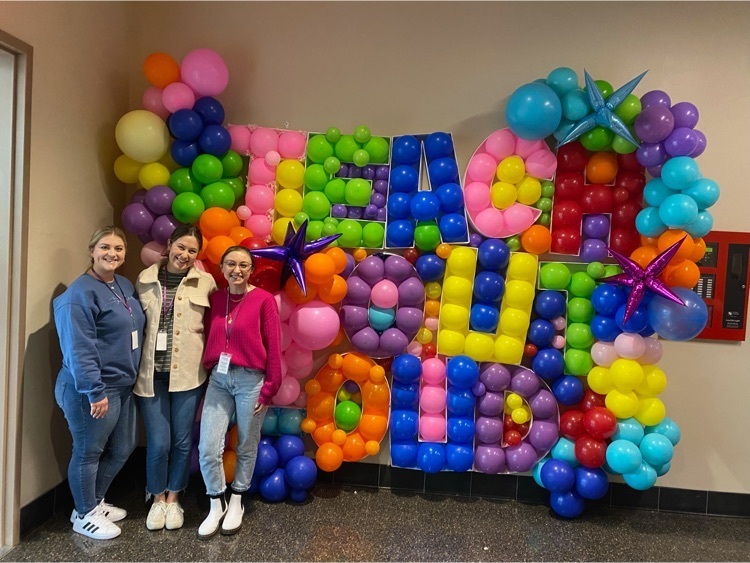 Cecil Picard teachers are excited and ready to present at the Educator's Rising State Conference!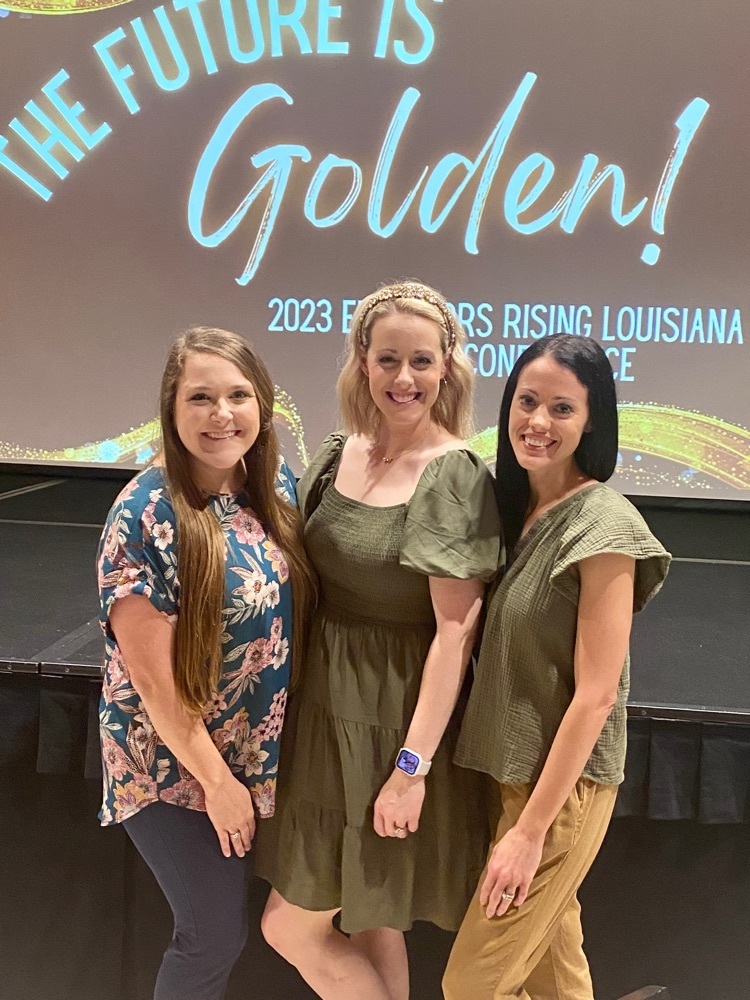 Mrs. Kristin's homeroom enjoyed their PBIS Chain Link reward of having a science lesson outside! ☀️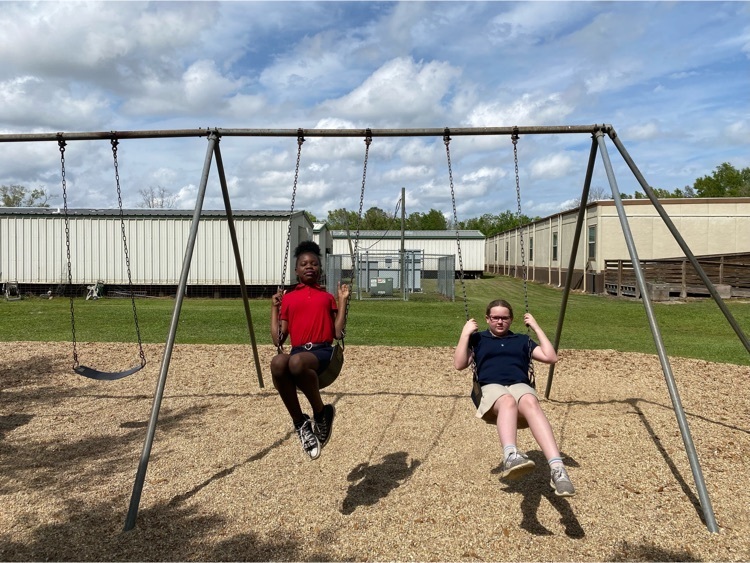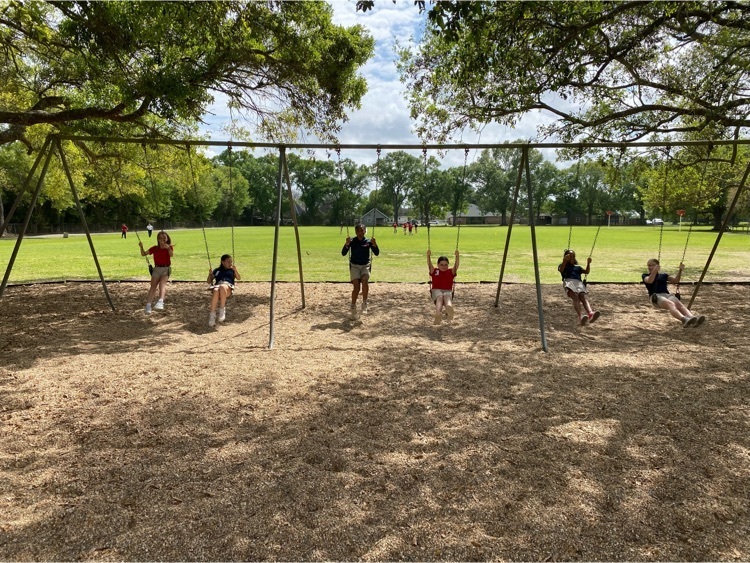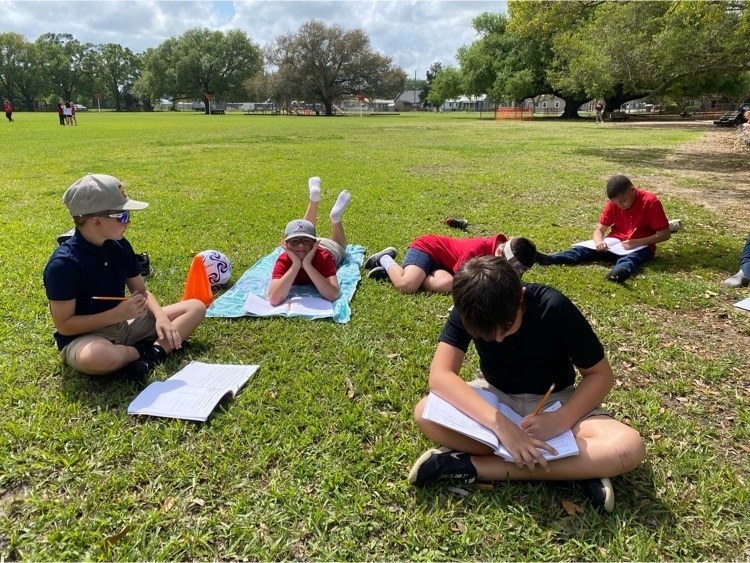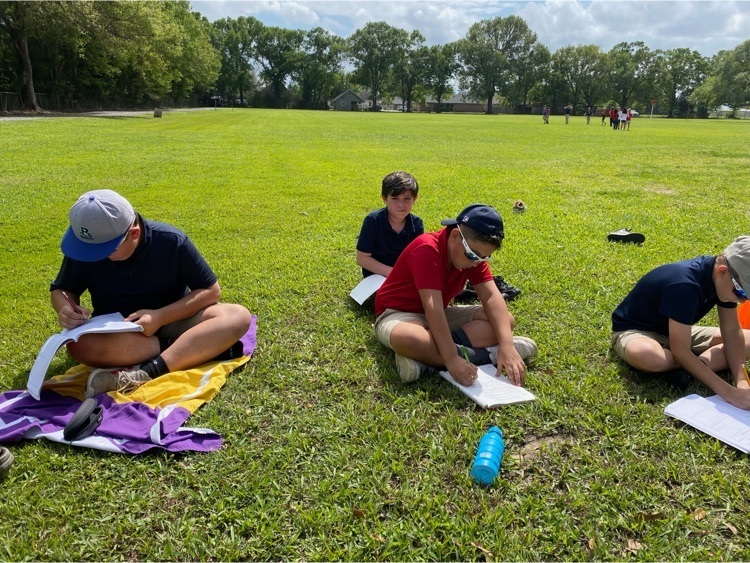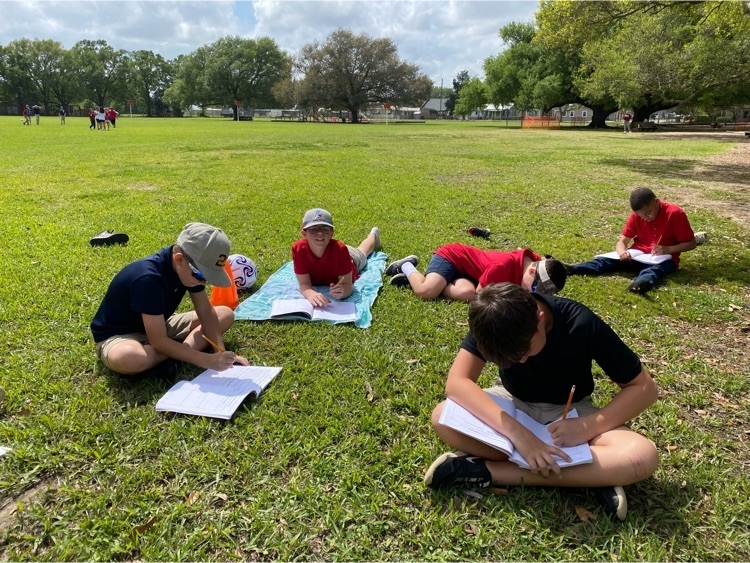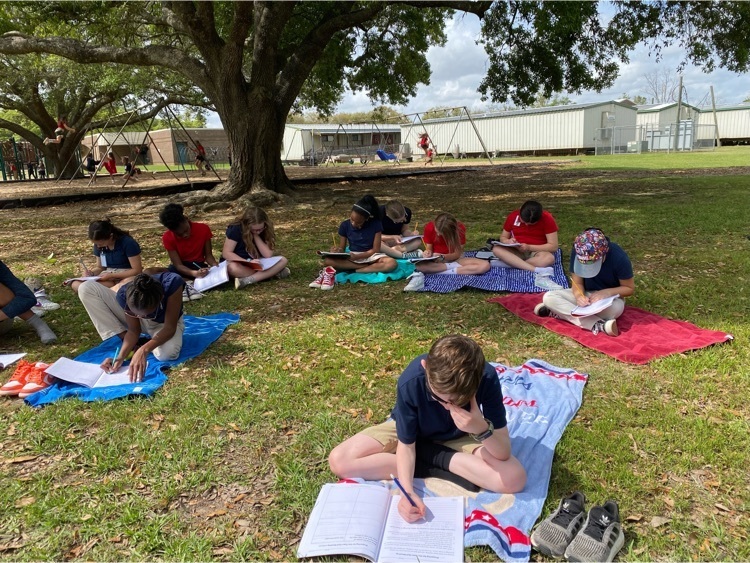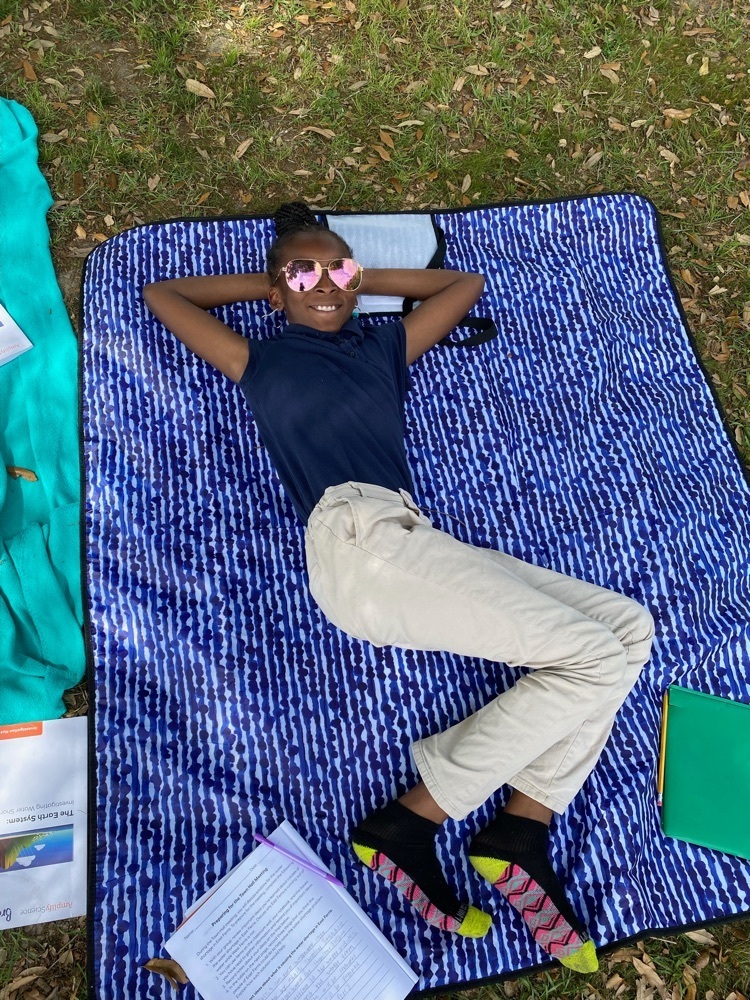 Mrs. Cristi's kindergarteners did a directed drawing as a chain link reward!!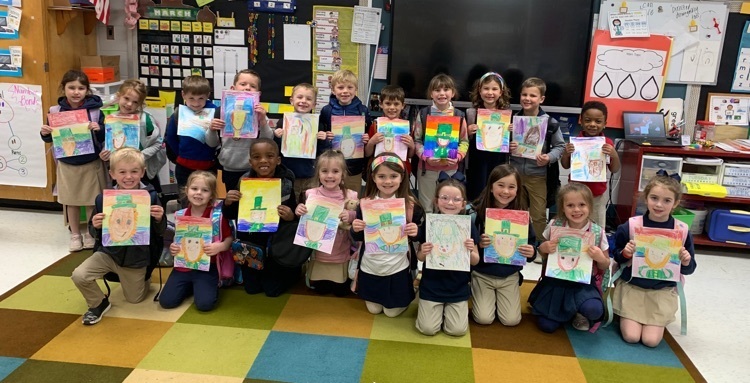 Mrs. Andrea's class did a science experiment today. They learned that COKE FLOATS can be a solid, a liquid, and a gas.  What a yummy experiment!!!! This was their reward party for receiving 70 compliments on their chain link.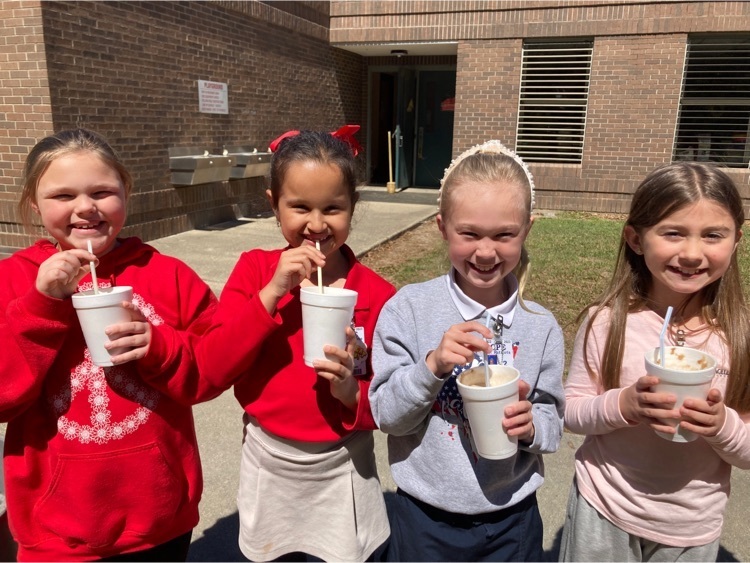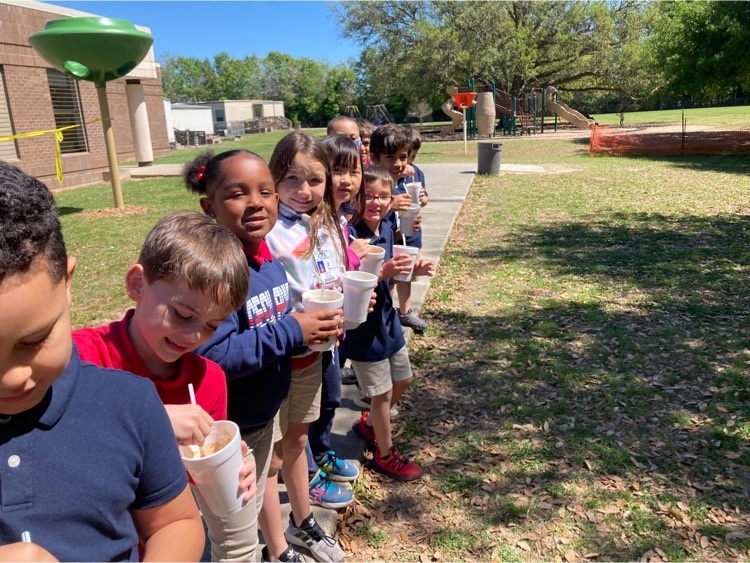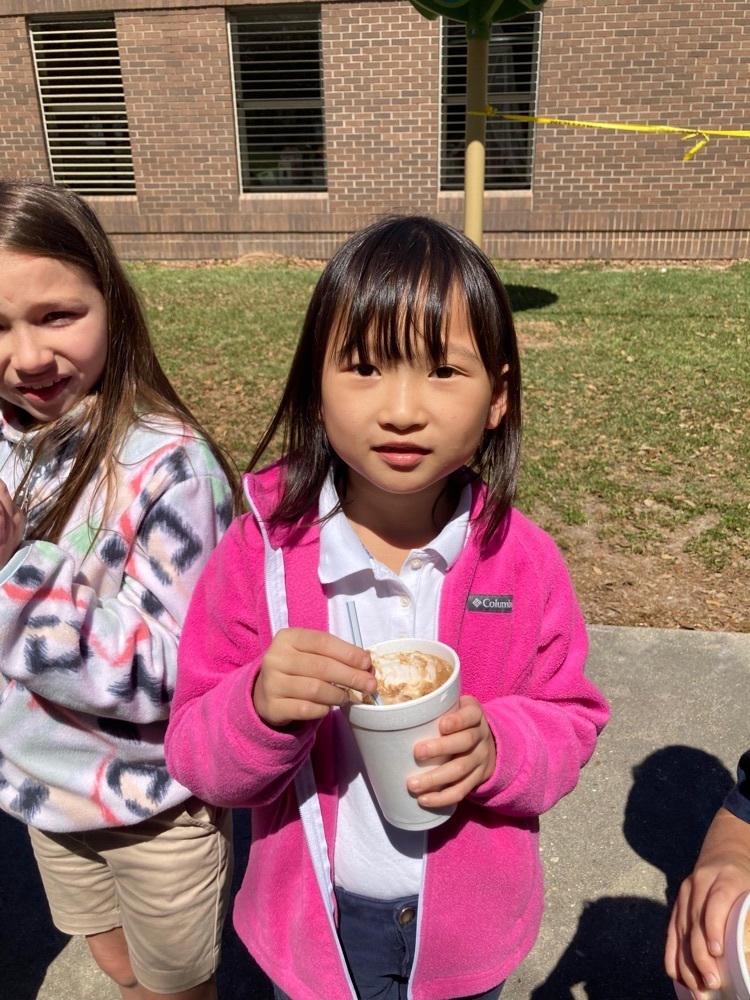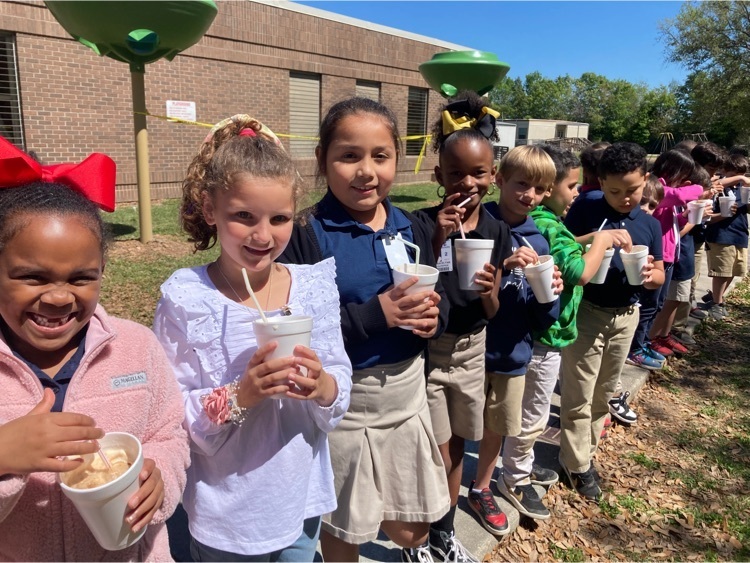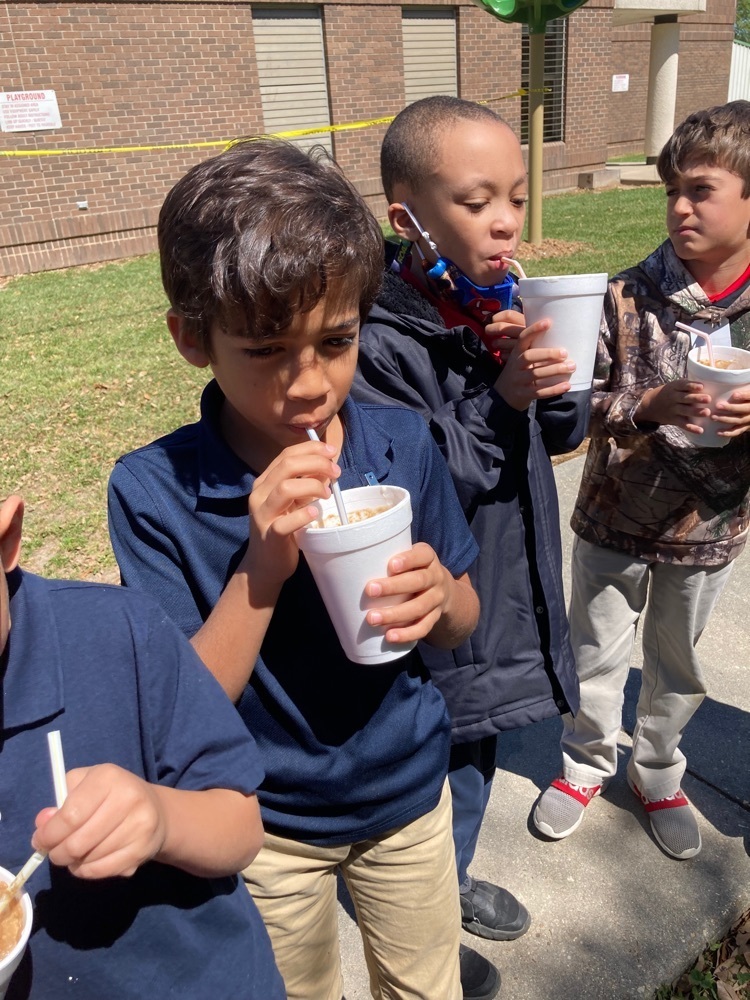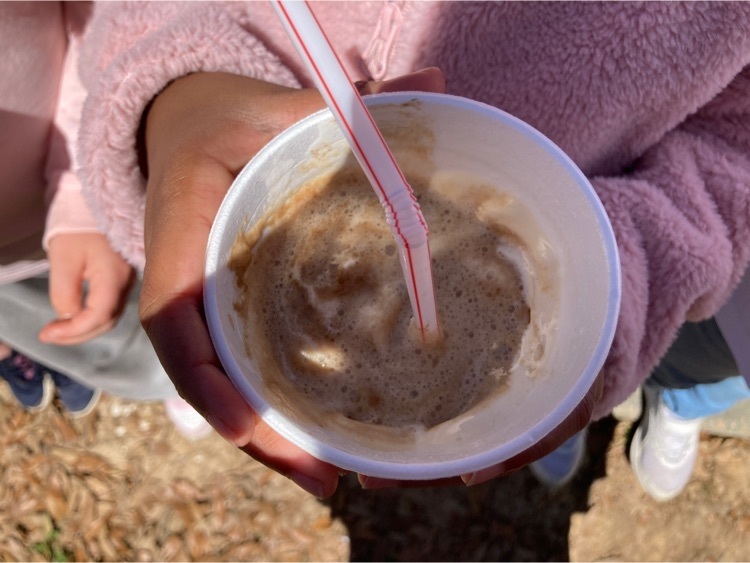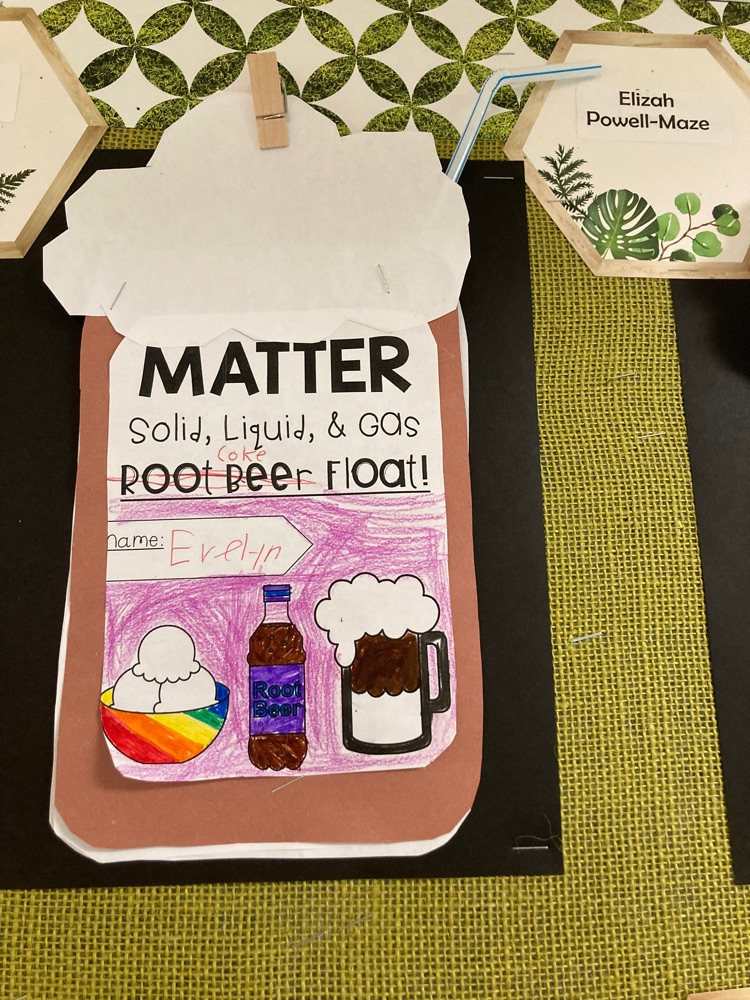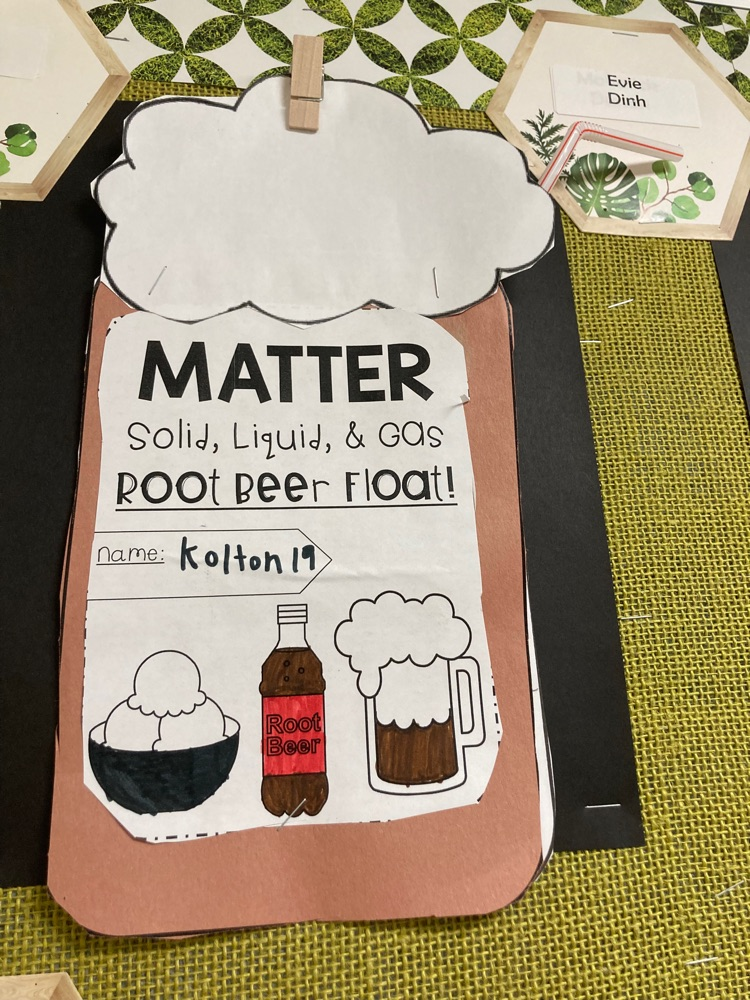 Reminder: Bus stops and school drop off zones for high school and middle school will be taking place in a much darker setting with the change to daylight savings time. Please use extreme caution and be aware of your surroundings. Thanks.

In Mrs. Katie's social studies class students are working on supply and demand. They had to create their own cookie. Then they had to sell their cookies to customers during a fishbowl discussion.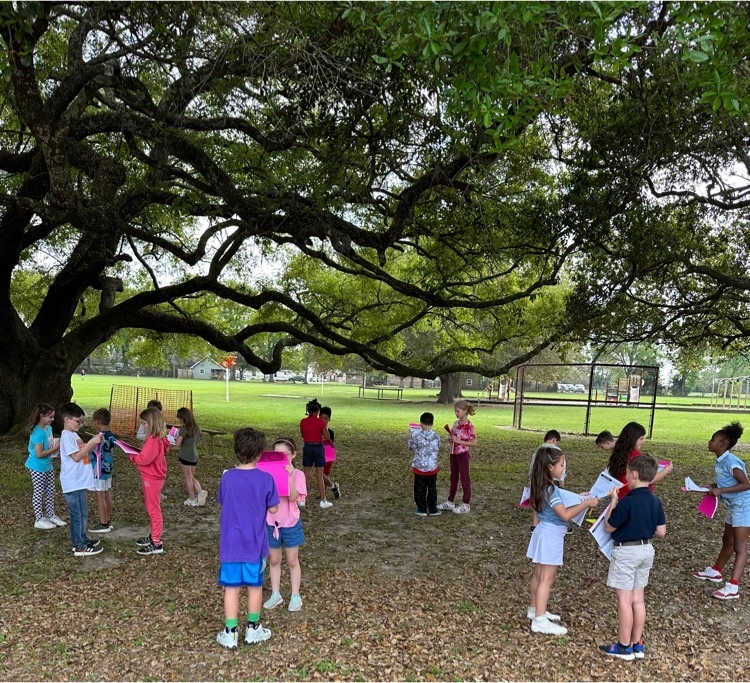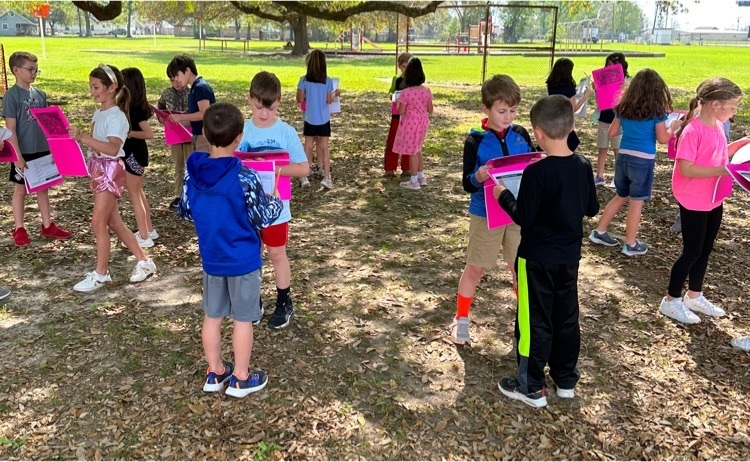 Ms. Olivia's class is studying microscopes so they went outside to find fun things to analyze. How fun!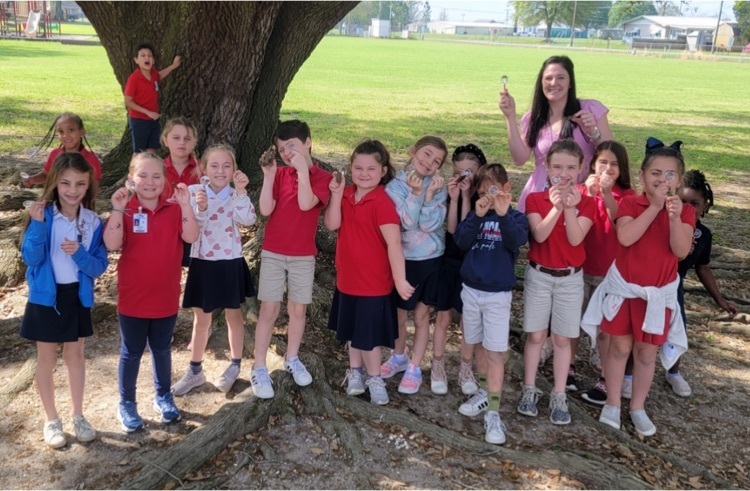 Zero the Hero brought treats to Mrs. Cristi's Kindergarteners. Before enjoying these yummy treats, the students practiced number bonds to 10!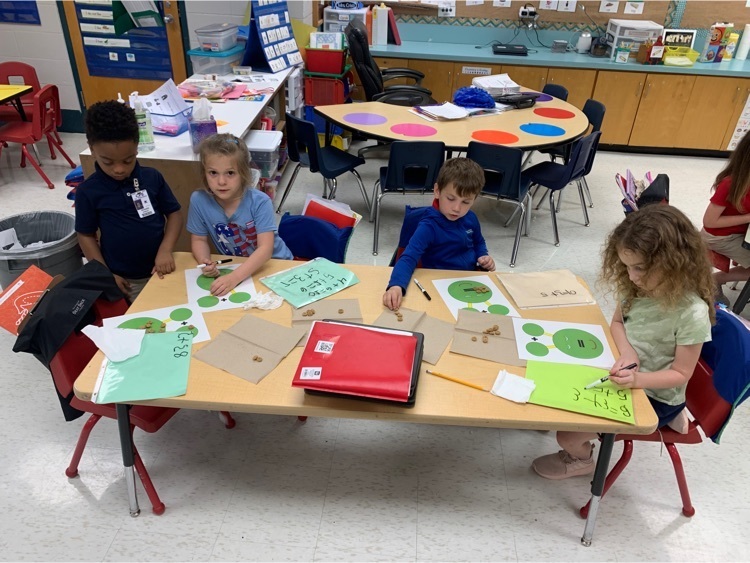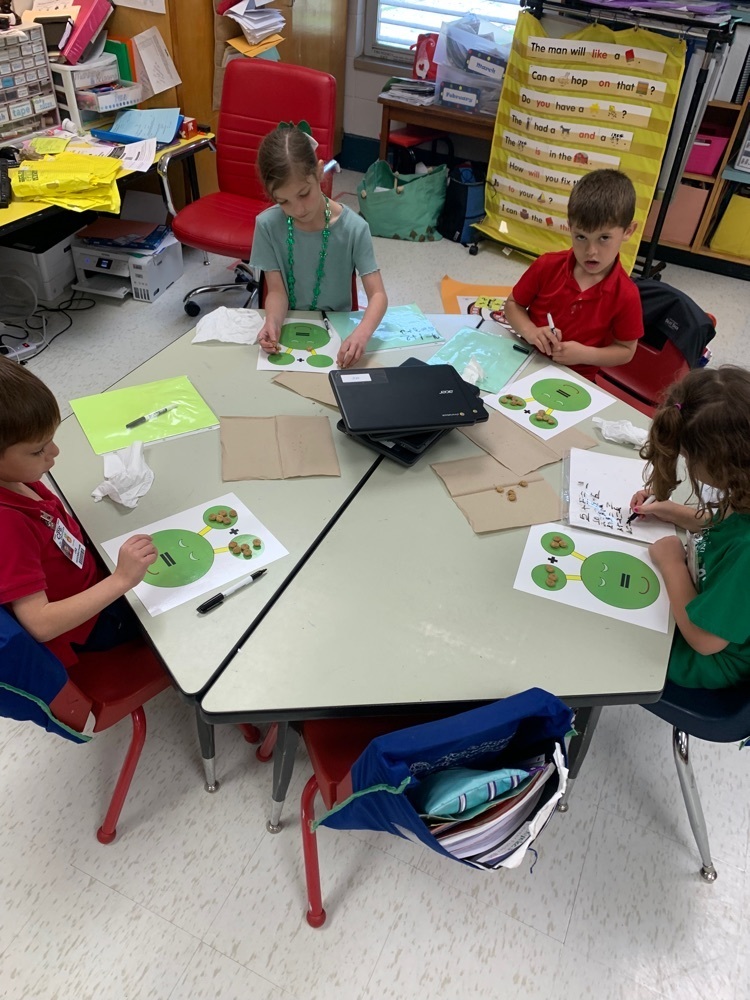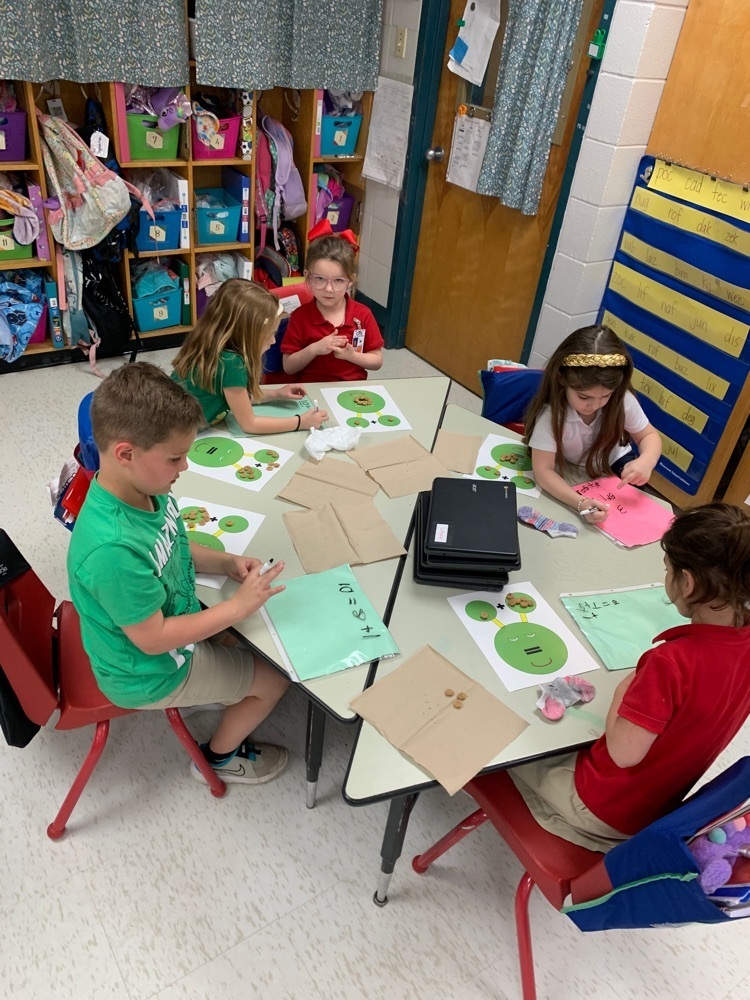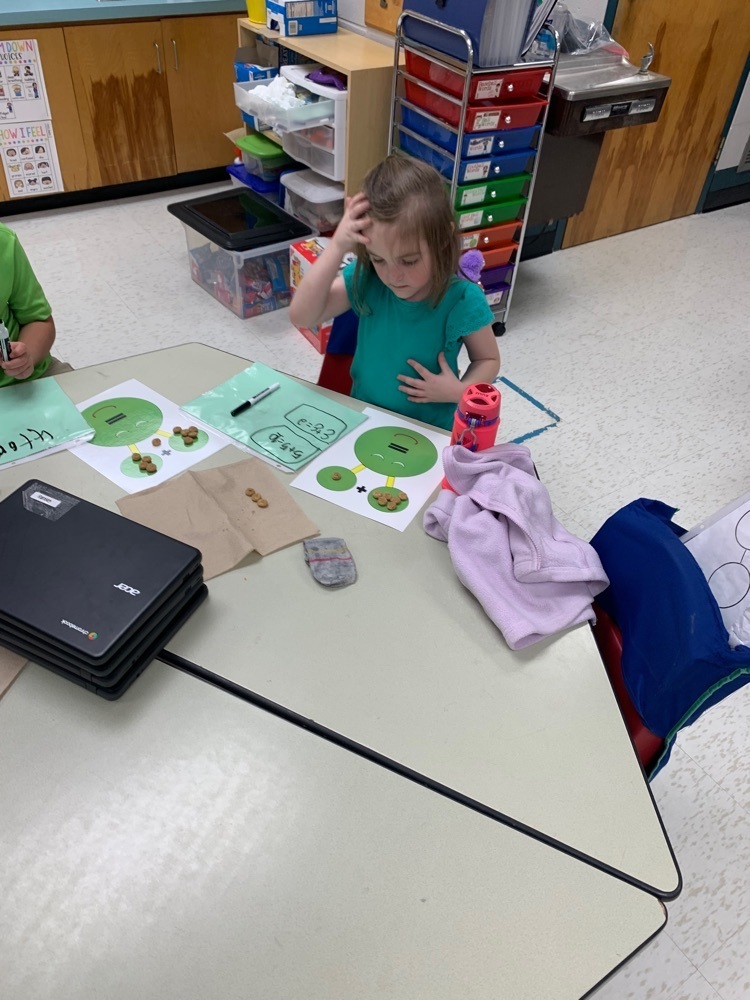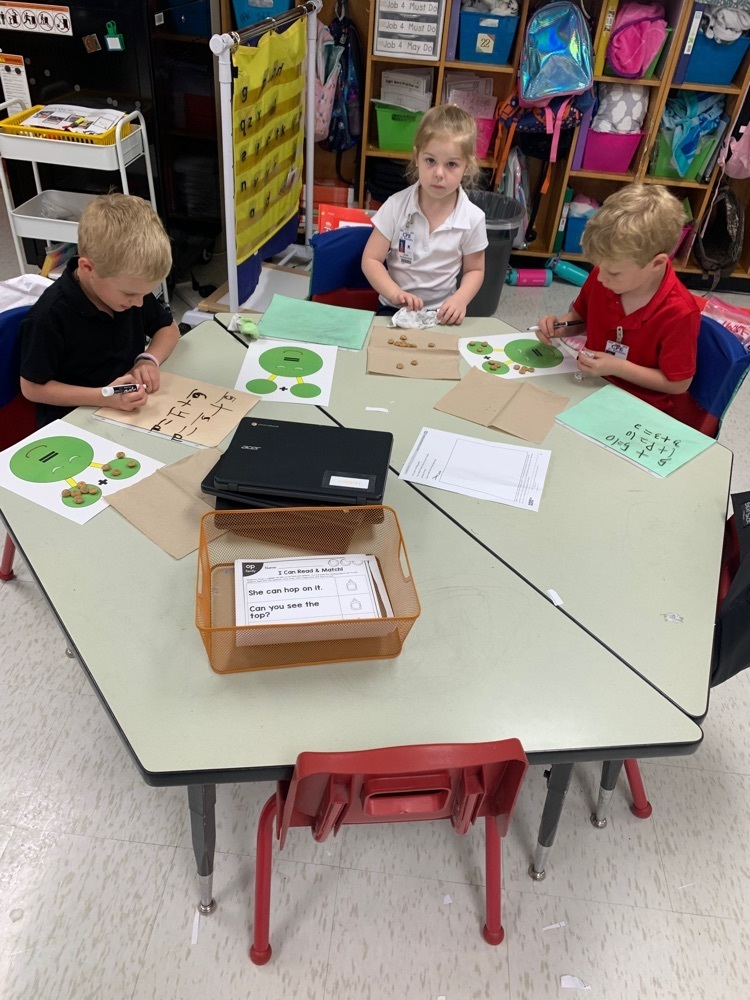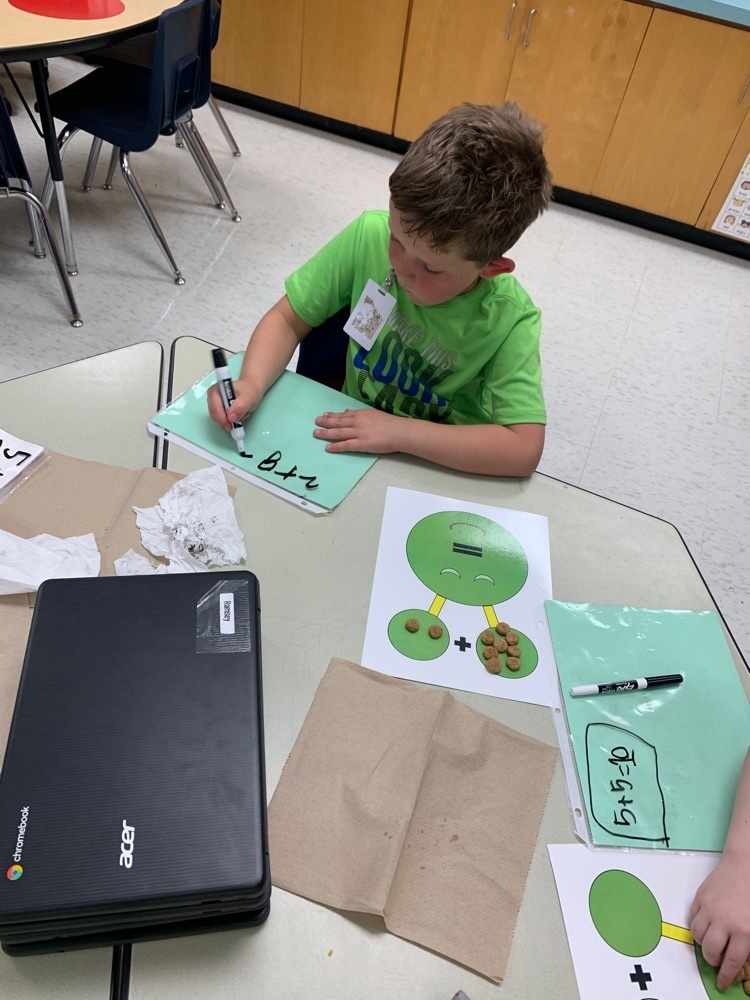 Ms. Chelsea's 5th graders explored properties of chemicals by measuring and mixing baking soda, calcium chloride, and phenol red solution.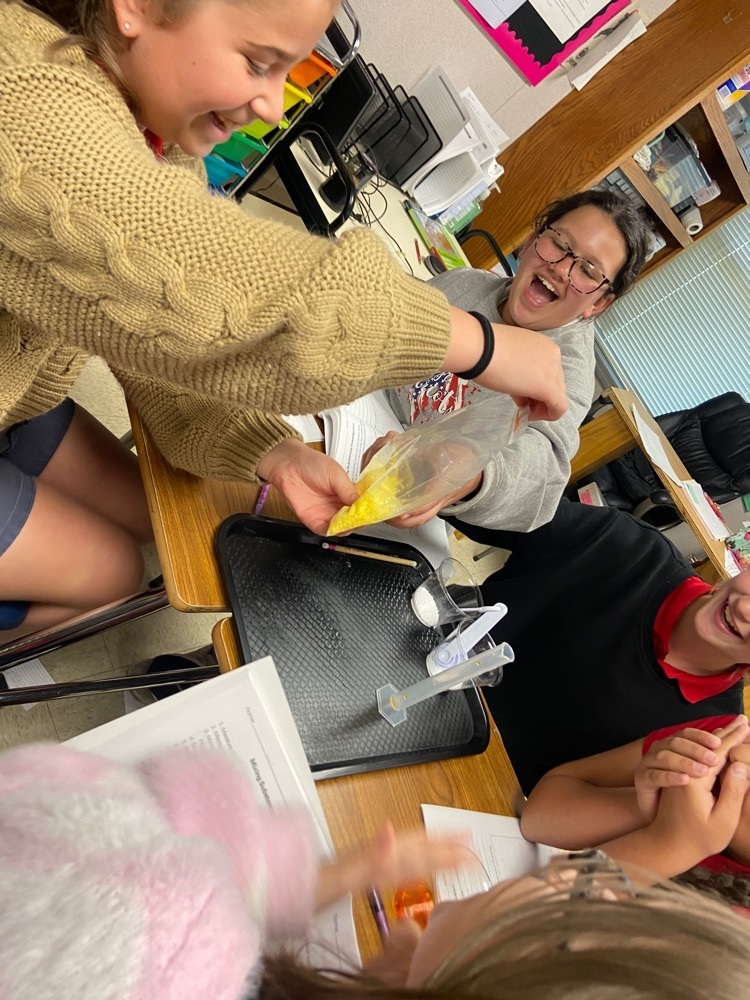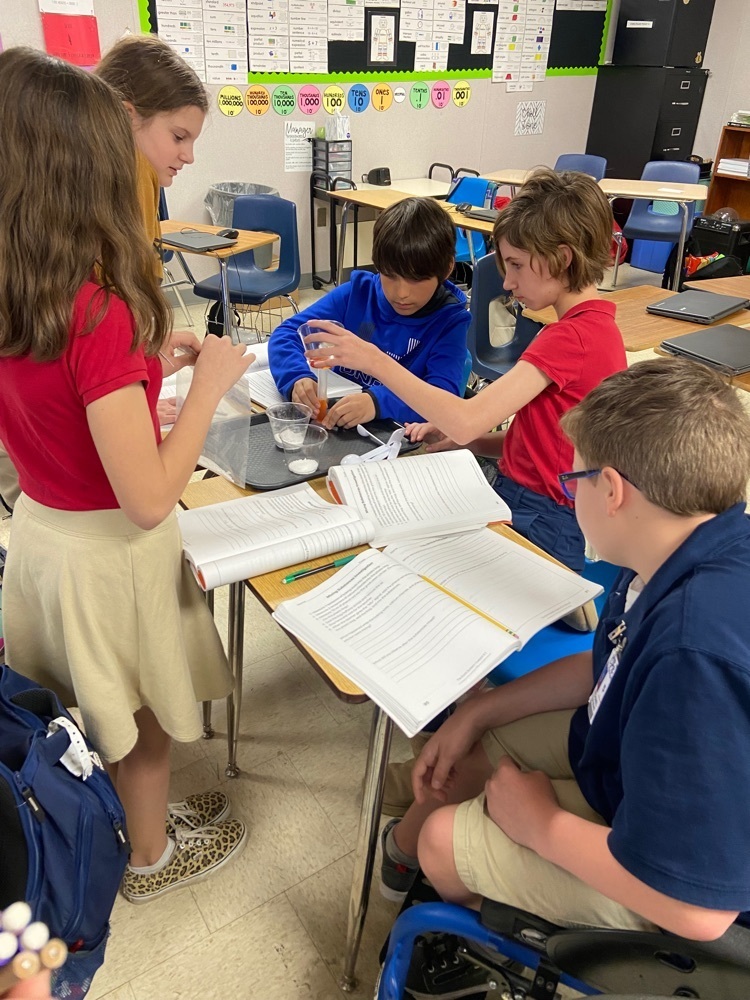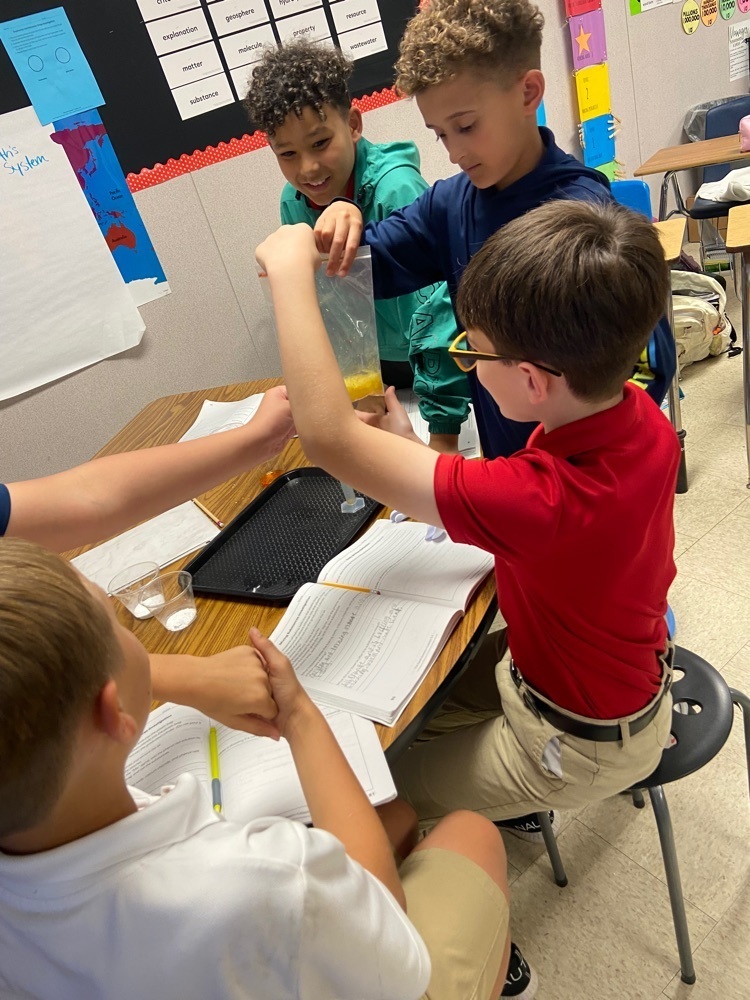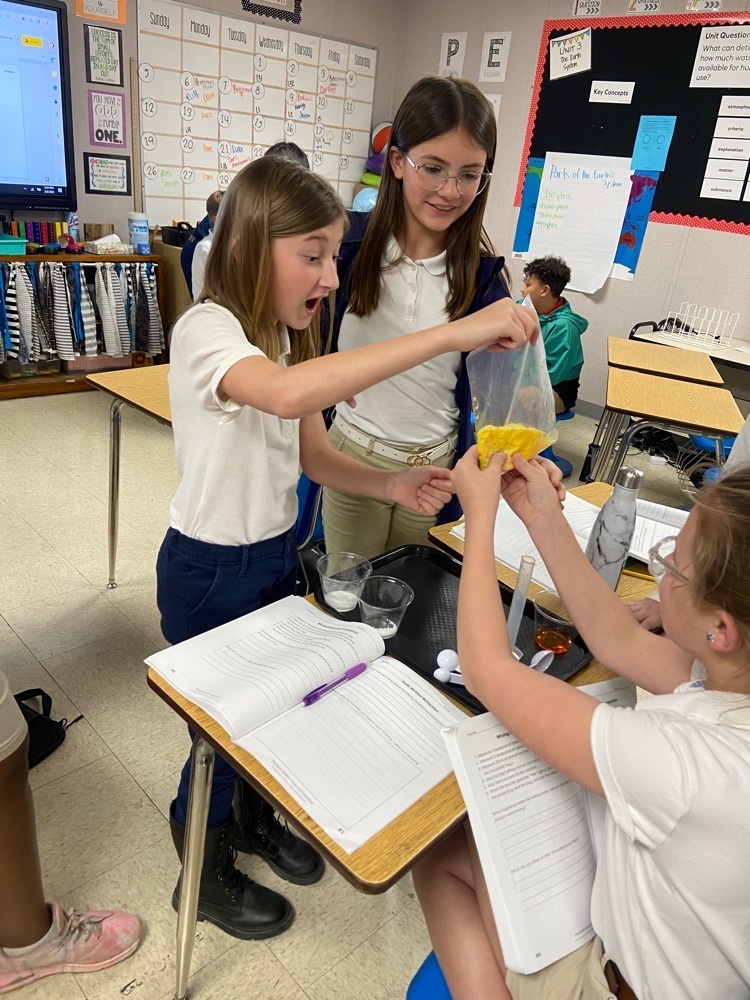 Mrs. Darbi's third grade class worked together to create posters by making wholes out of their designated unit fractions.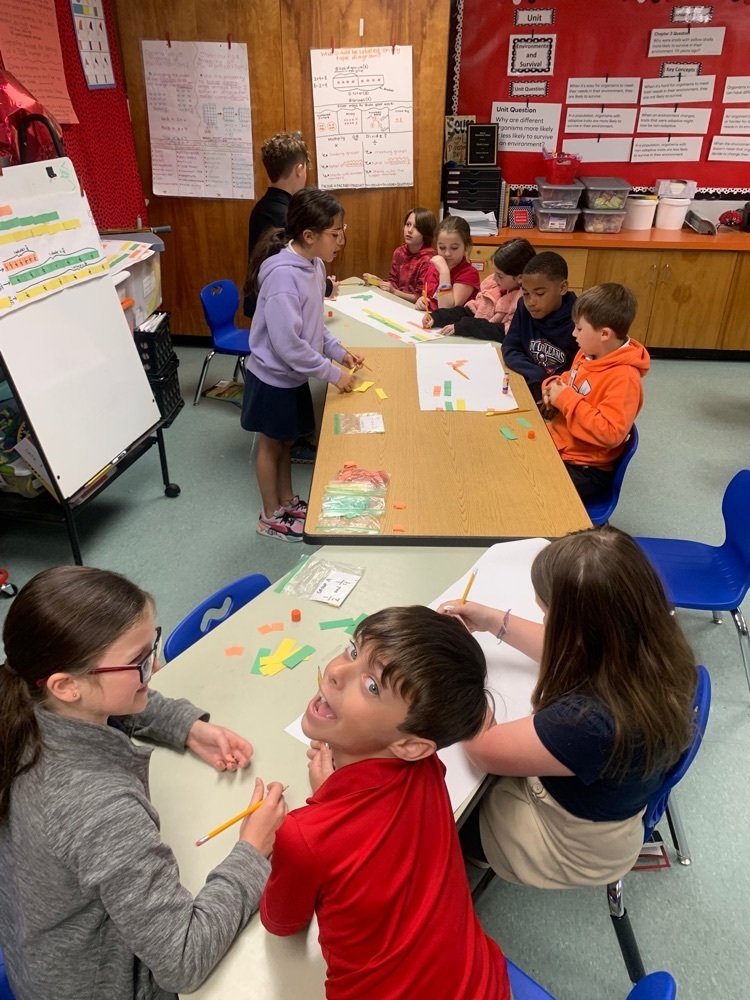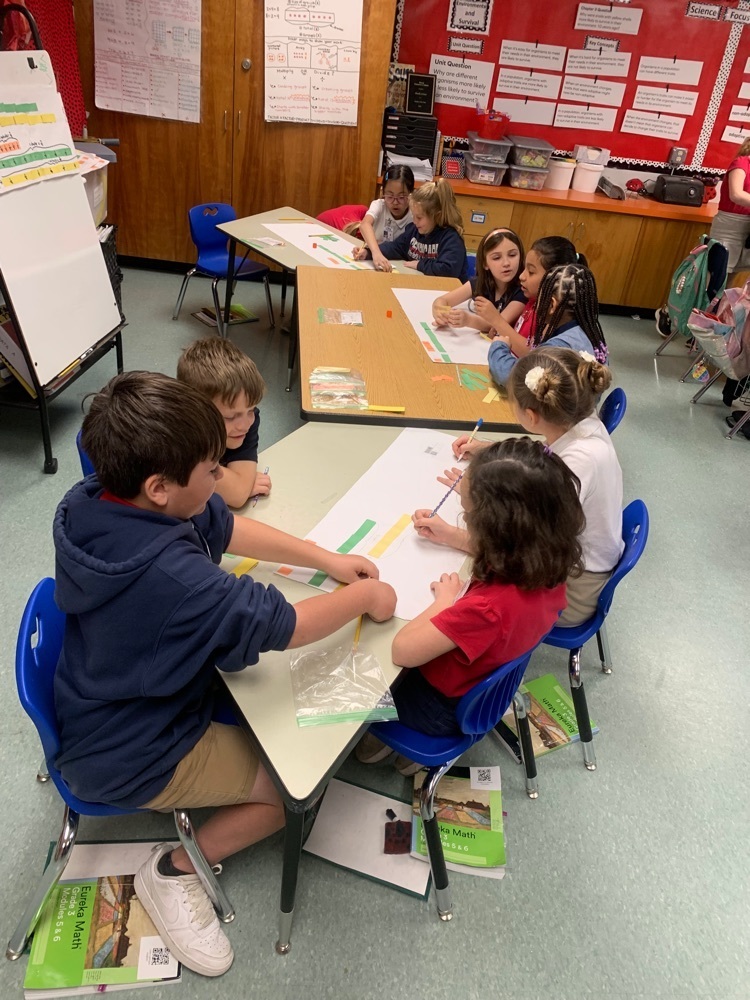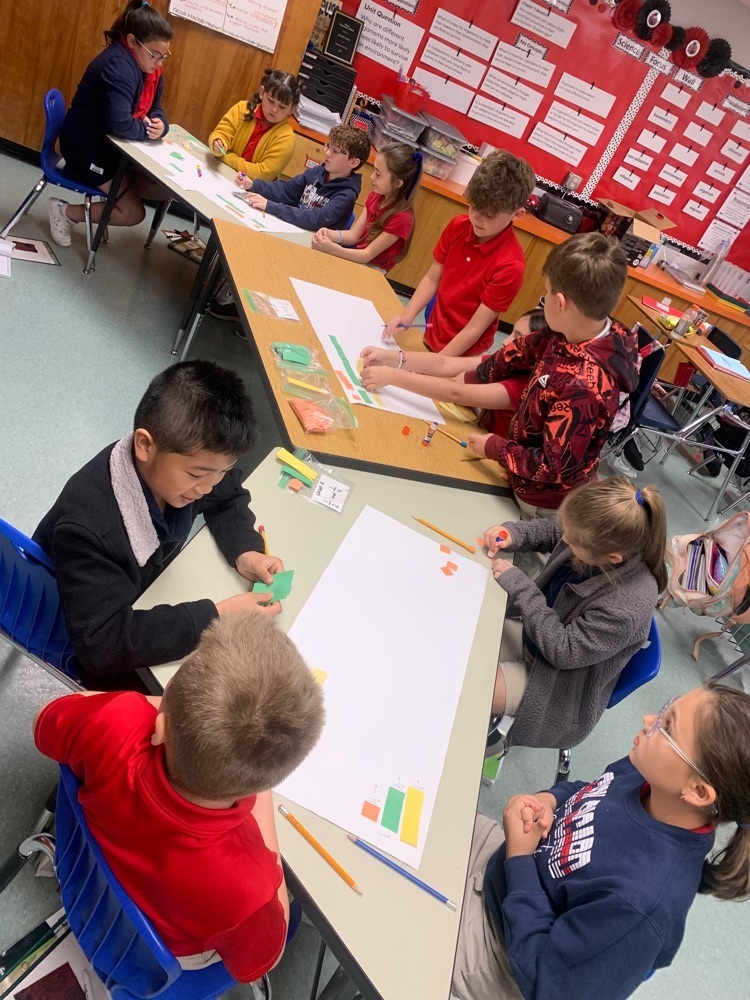 Mrs. Kristin's Water Resource Engineers investigated the properties of chemical reactions today! Great job, kiddos! 🧪🥼🧫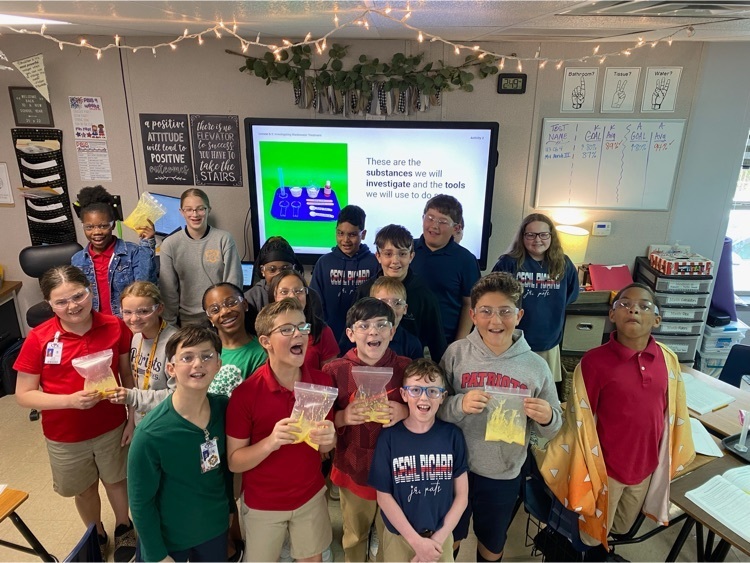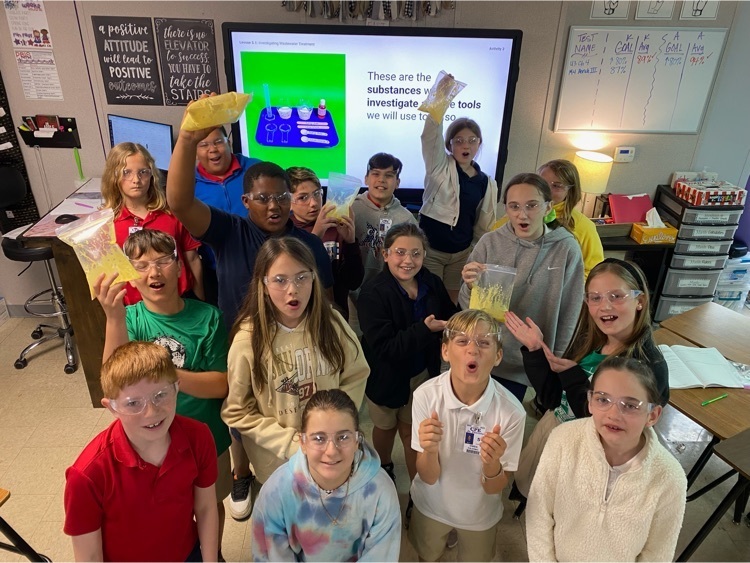 🍀4-H members participated in a cooperation activity at this month's club meeting. They are living up to the 4-H motto and making the best better! 🍀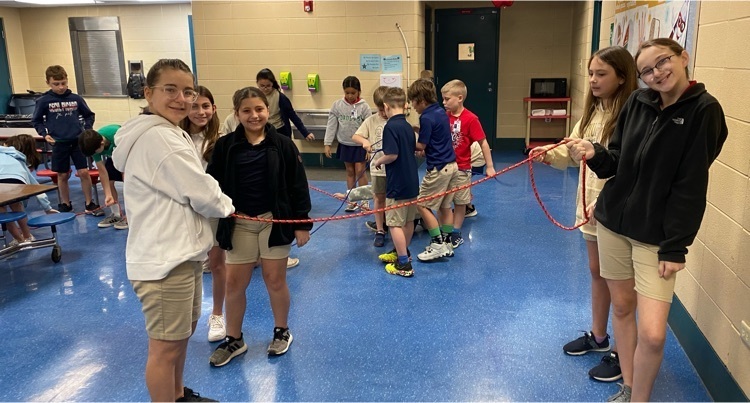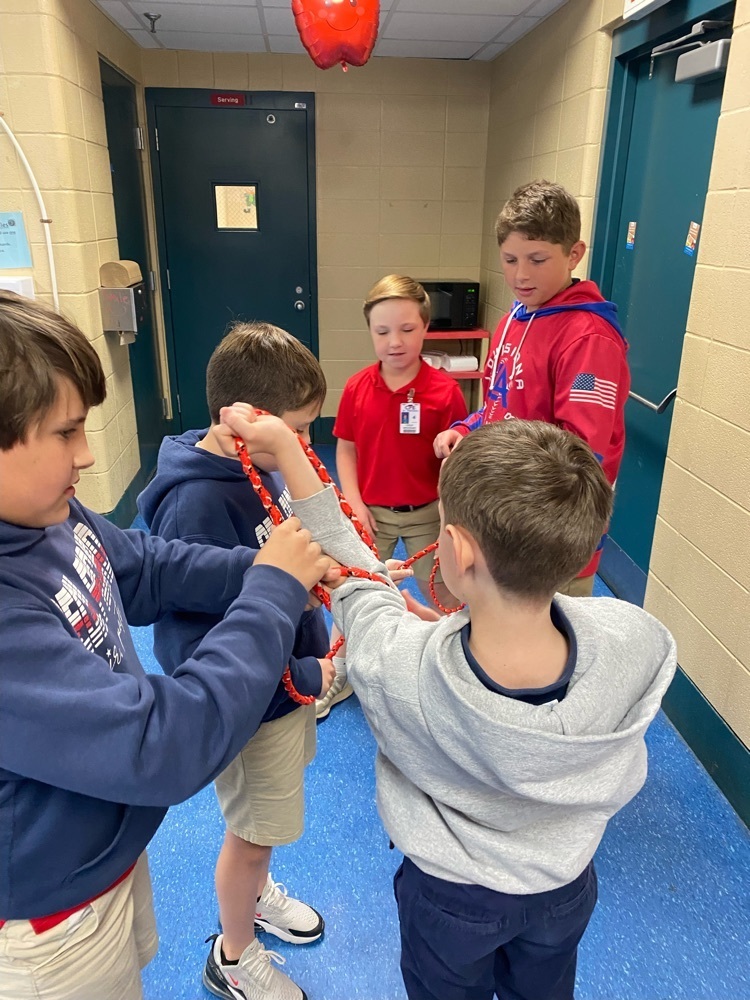 Mrs. Andrea's second grade class is discovering the different properties of matter. Groups worked to discuss texture, hardness, flexibility, absorbency and color. #welovescienceexperiments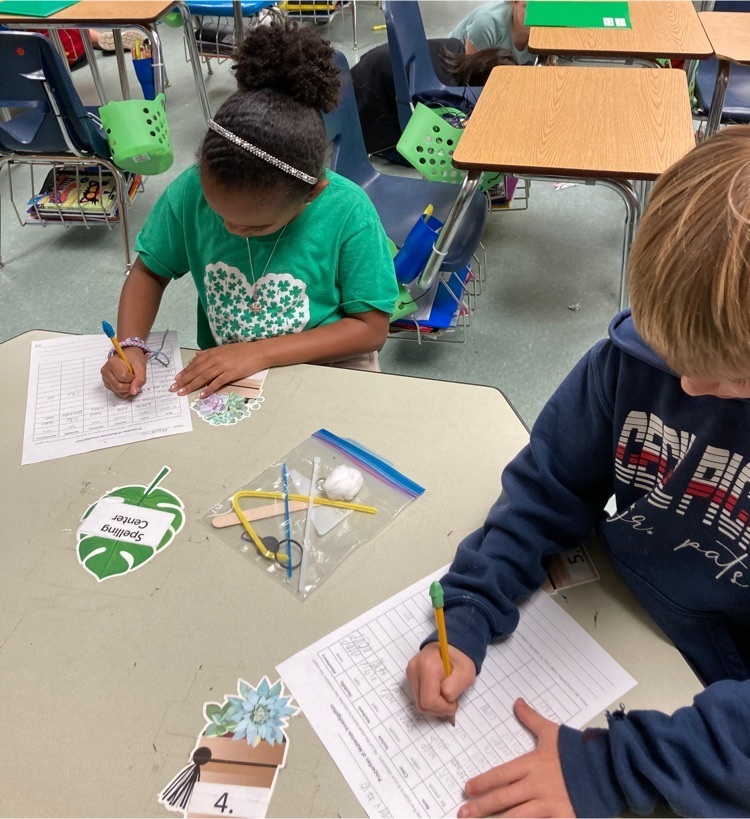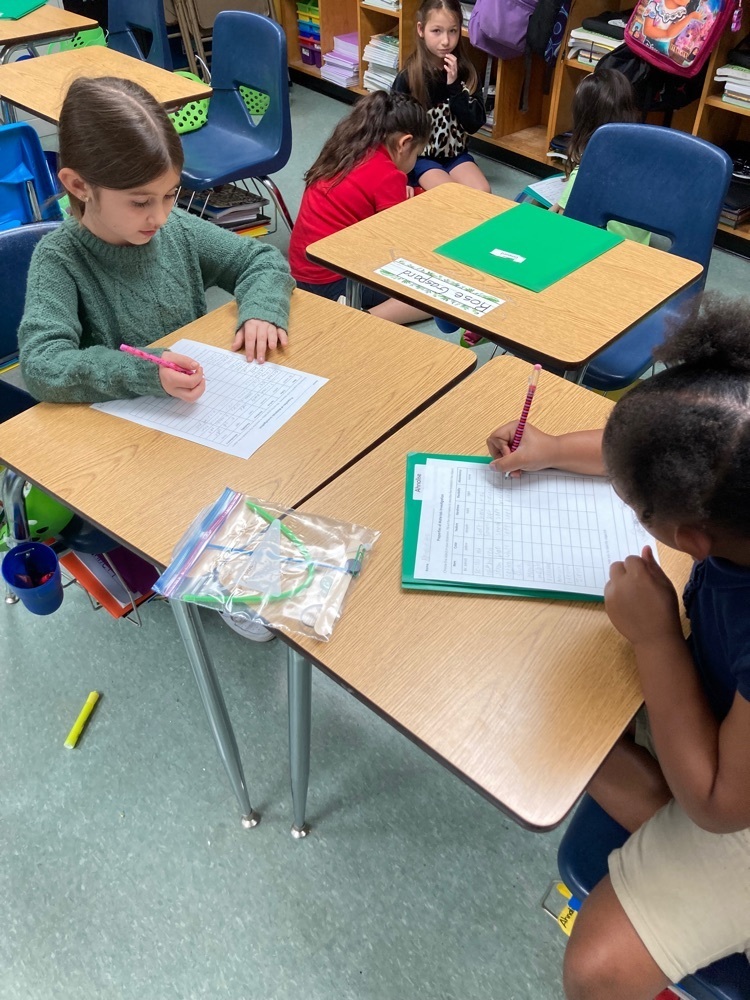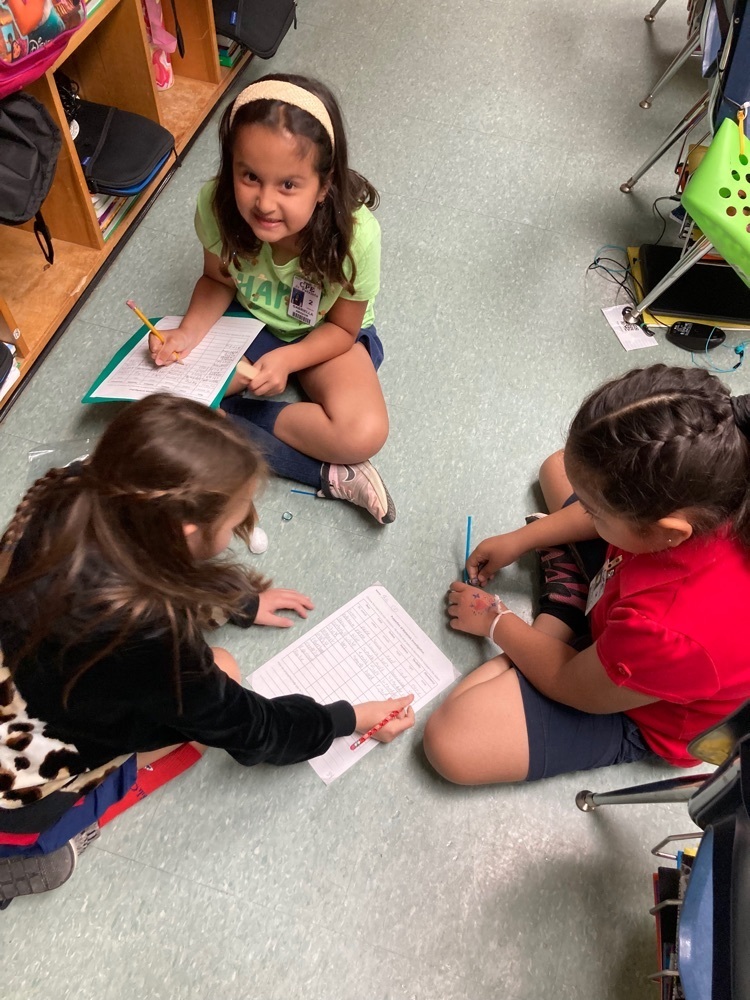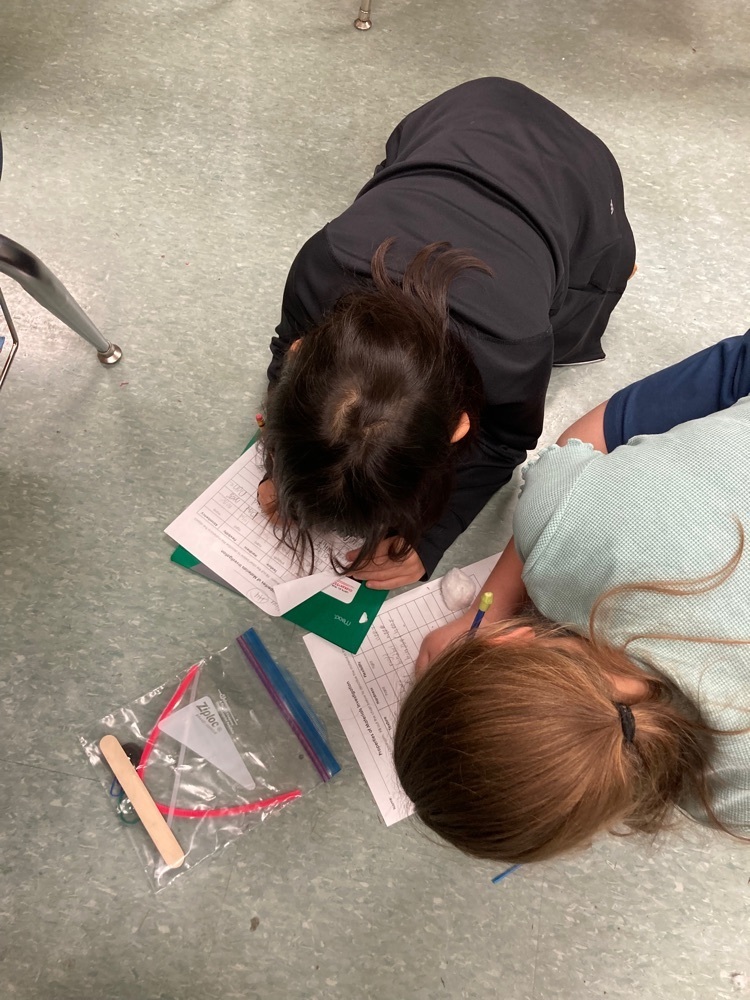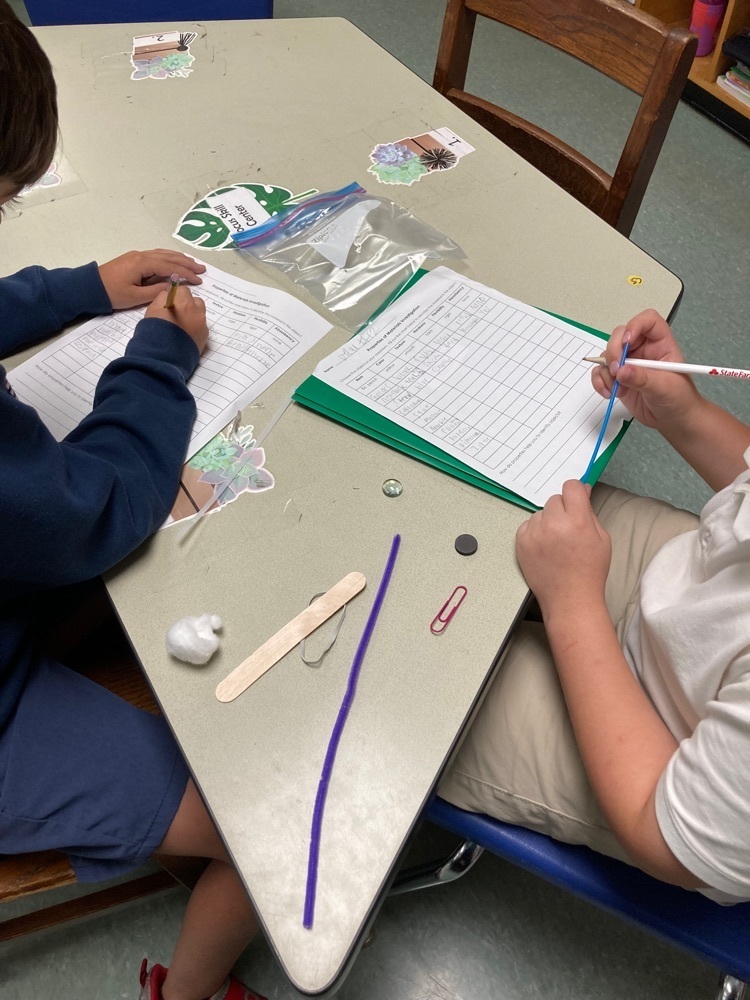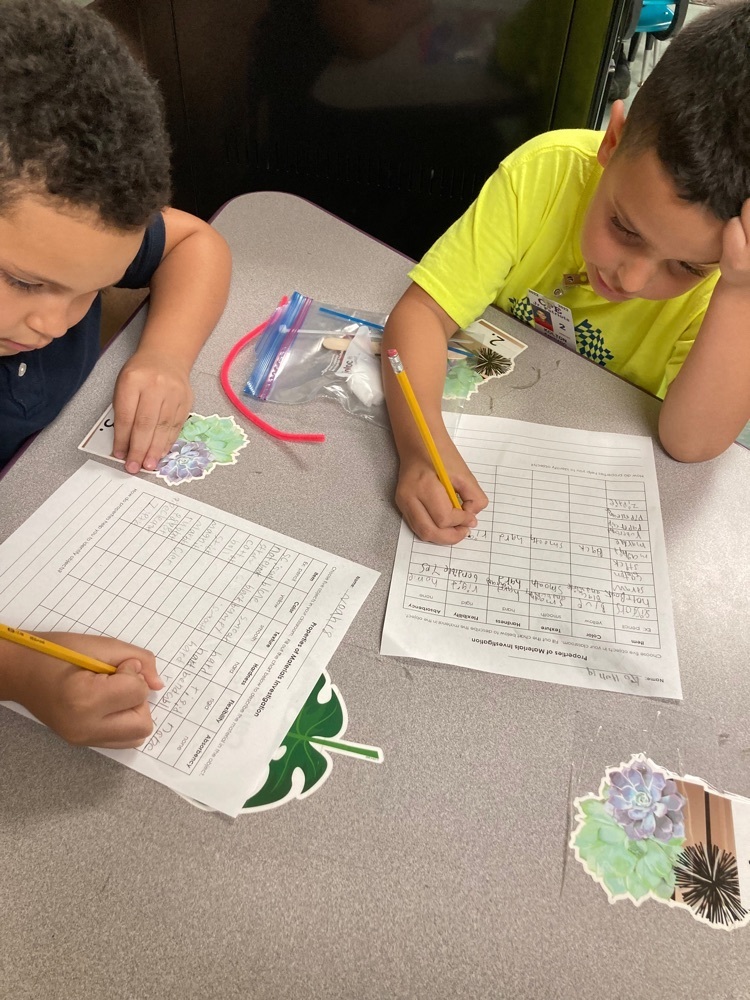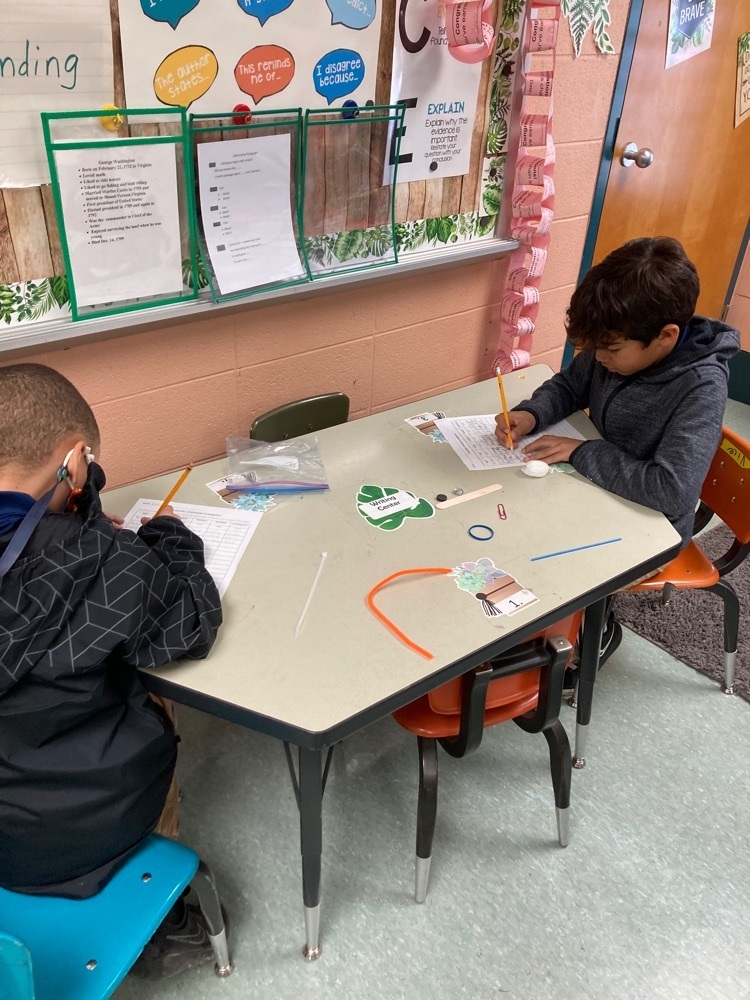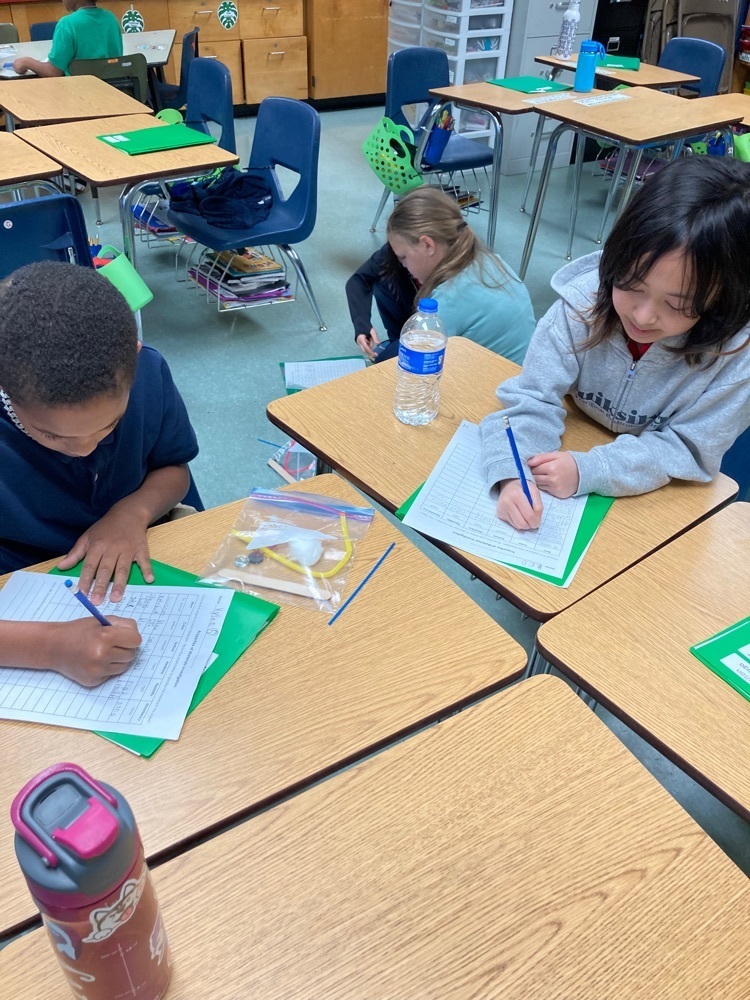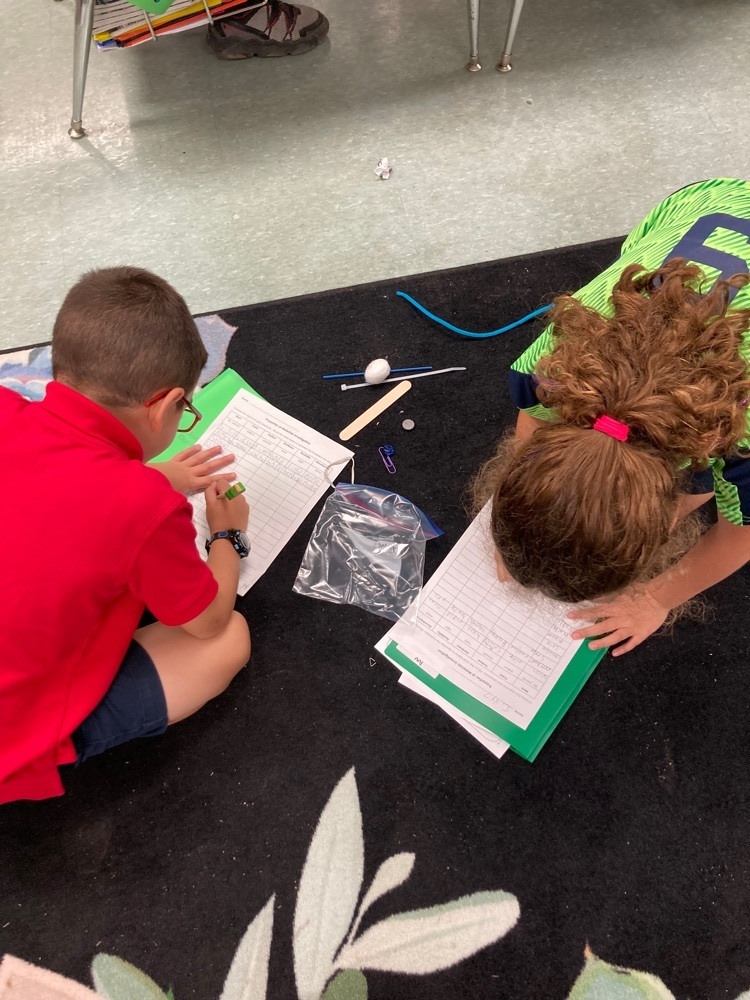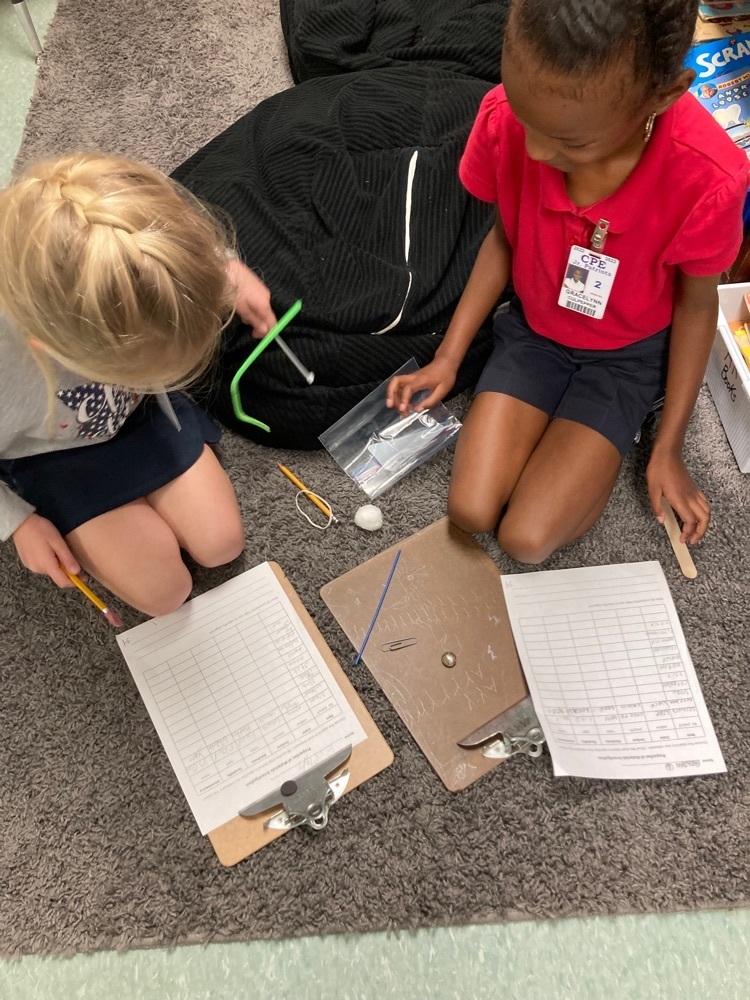 Mrs. Laina read a special frog book to Mrs. Stephanie's class today! 🐸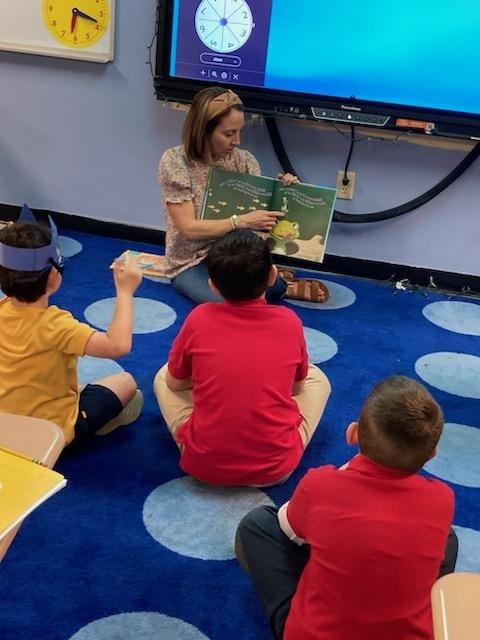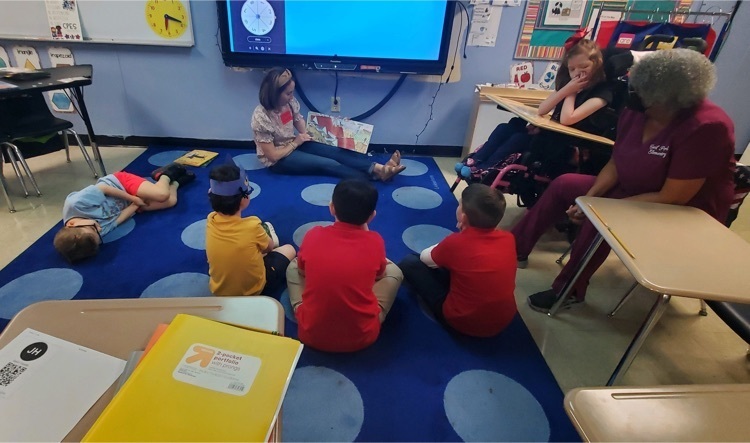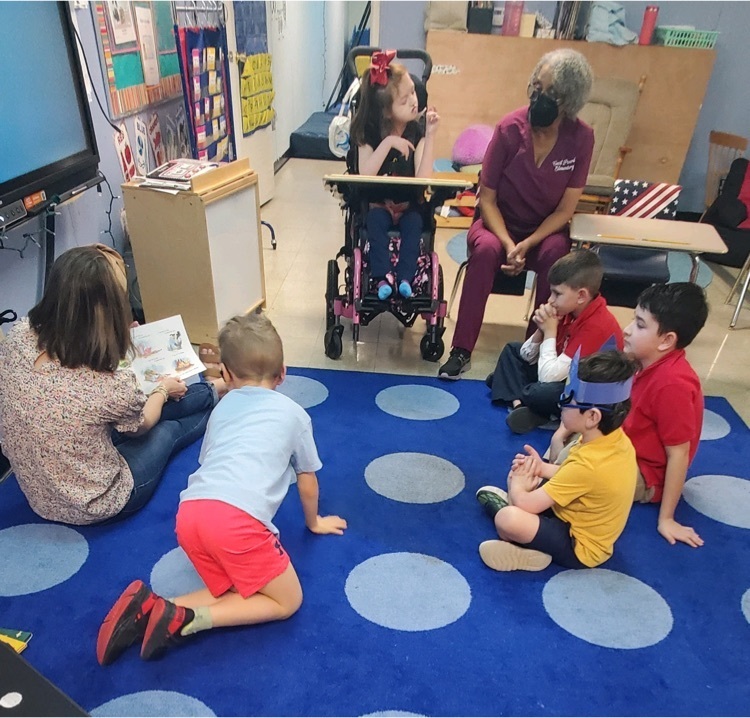 Mrs. Nicole Touchette's class had two guest readers for Dr. Seuss day. One was a member of the UL Lafayette Ragin Jazz dance team. Our second reader was Mrs Nicole's second grade teacher, Mrs. Rachel Miller. What a fun day celebrating our love of reading!!📚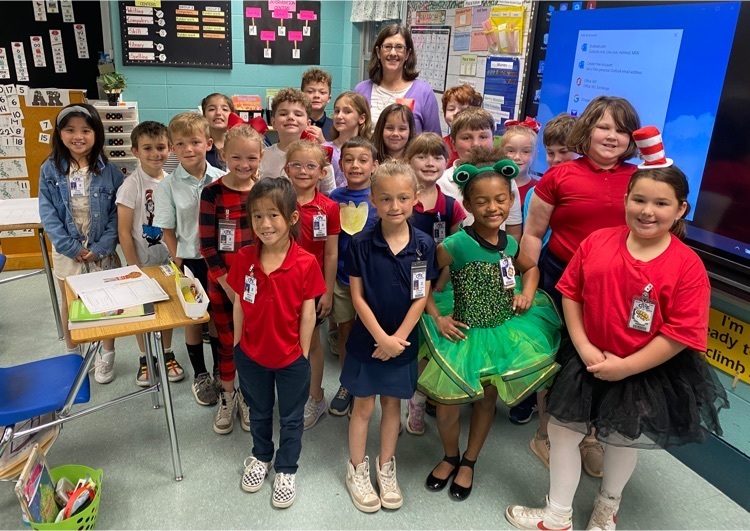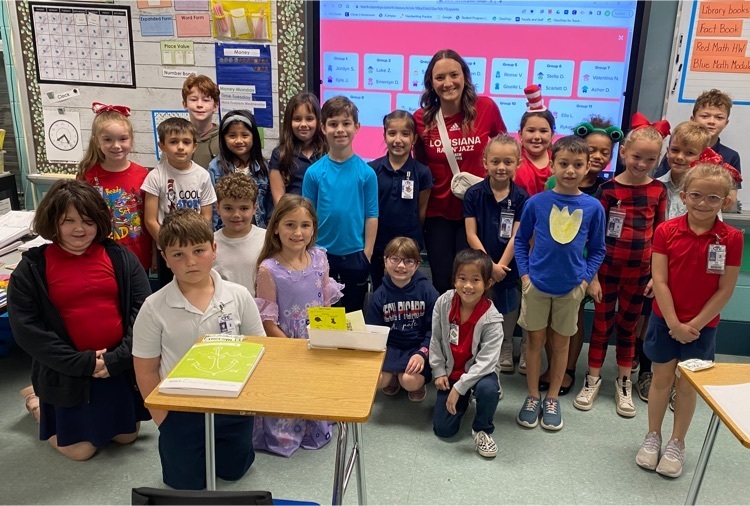 Mr. Tom, Miss Lauren's dad, visited their class today and read one of his favorite books, Go, Dog, Go!📚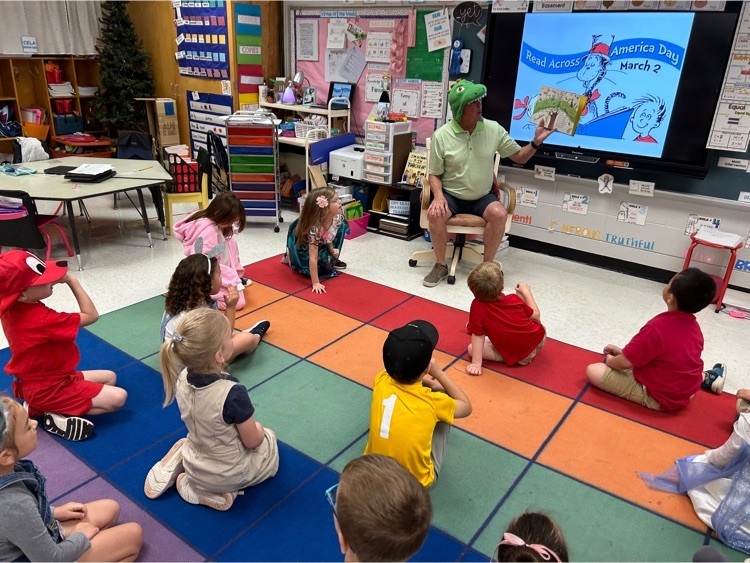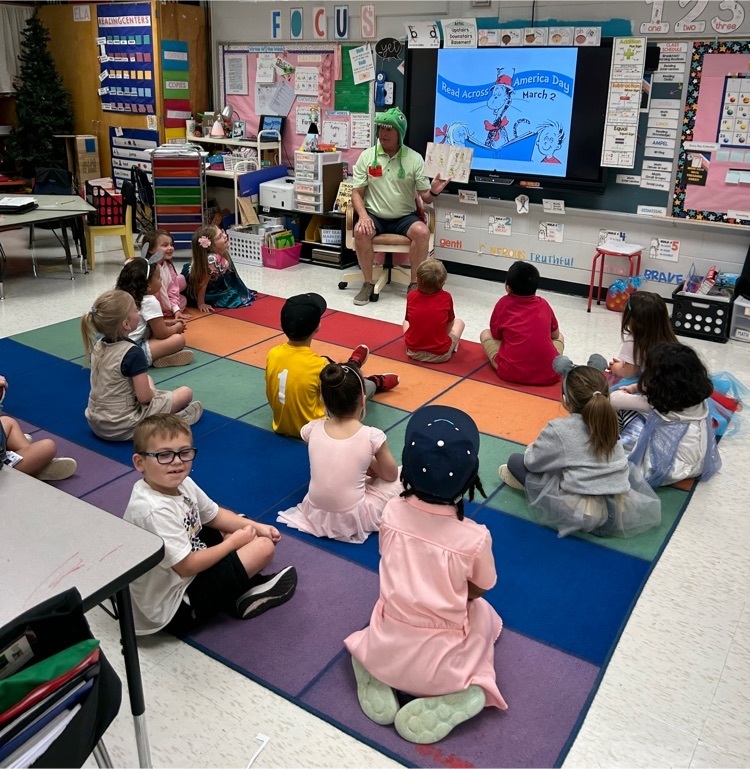 Coach Aaron, owner and head coach of Headkicks Martial Arts and Fitness Club, came to read to Mrs. Jennifer's and Mrs. Carly's classes for Read Across America Day. Coach did an awesome job discussing life choices as he read the pages of the Dr. Seuss book, "Oh, the Places You'll Go!" Thank you Coach for making a difference for our 4th graders!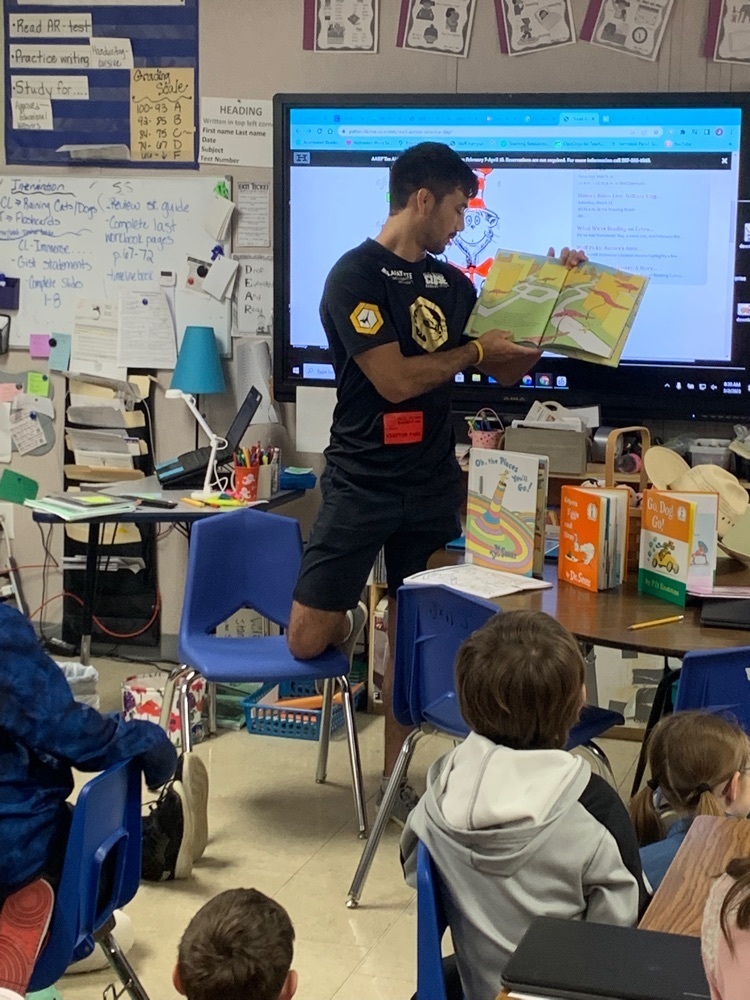 Mrs. Carolyn's 2nd Graders were honored to have former Principal, Mrs. Pat Webb, read to our class in honor of Dr. Seuss' birthday on March 2nd! The students were also treated to bags of "loot!" Mrs. Webb is also the grandmother of our very own Ridge Ramsey!